About Persistent Systems - our Proud Sponsor & Venue Partner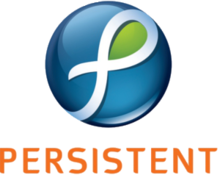 We are proud to have Persistent Systems as our chief collaborator for BJC-India 2019. Persistent Systems builds software that drives customer's business, for enterprises and software product companies with software at the core of their digital transformation company. Persistent Systems believe that digital transformation is changing the world. This presents an incredible opportunity for India to lead the next wave of innovation. Under the umbrella of Persistent Computing Institute, Persistent Systems provides new thinking in Computer Science education in India. This unique industry/ academia partnership aims to create opportunities to students and a strong technology talent infrastructure for India.
The PD 2019 will be held at 9A, Aryabhata-Pingala, 12, Kashibai Khilare Path, Marg, Erandwane, Pune, Maharashtra 41100.